'A busy, happy place' – Redemptorist Order bid farewell to Galway monastery
RTÉ reports: https://www.rte.ie/news/connacht/2022/0608/1303696-redemptorists-galway/
More than three centuries of an unbroken religious presence will come to a close in east Galway, with the departure of the Redemptorist Order from their monastery near Athenry.
Today marks the end of the annual Novena there and the conclusion of a tradition that stretches back to the late seventeenth century.
While the Redemptorists took over the property in 1901, it was previously used by the Dominican Order, which can trace its links to the site back to the early 1690s.
Earlier this year, it was announced that the monastery would cease operations, due to falling vocations and an ageing religious population. The house and associated buildings may be used to accommodate Ukrainian refugees in the coming months.
As he waited to greet worshipers following the 10am service this morning, Fr Seamus Devitt recalled the role Esker had played in the lives of thousands of people over the generations.
"We tried extremely hard to see what could be done, how we could keep it going, keep it rolling. It's been a great place of joy and healing for many people who've come here over the years," Fr Devitt said.
"It's been a busy place, a happy place and there are plenty of tears today, [from] the people and ourselves."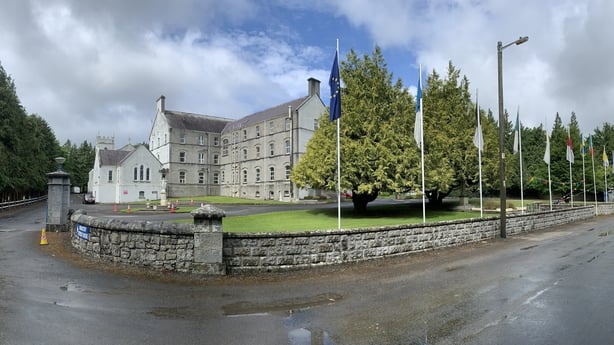 The Provincial of the Redemptorist Order, Fr Dan Baragry, said it was a day laden with emotion. He explained how the decision to cease operations had been very difficult.
"It comes down to our personnel situation. In my eight years as Provincial, we've buried 37 Irish Redemptorists and we've only had one ordination," Fr Baragry.
"Our median age now is 75 and we're getting older and we can't maintain all our current commitments.
"I'm afraid this will not be the last closing or downsizing we'll have to do."
But Fr Baragry says the crowds that flock to the daily Novena sessions show that there is a spiritual hunger among people that they yearn to have satisfied. In ways, he says, this makes the decision to close all the harder.
The remaining residents in the monastery will move to other communities in Dublin, Limerick and Belfast over the coming weeks.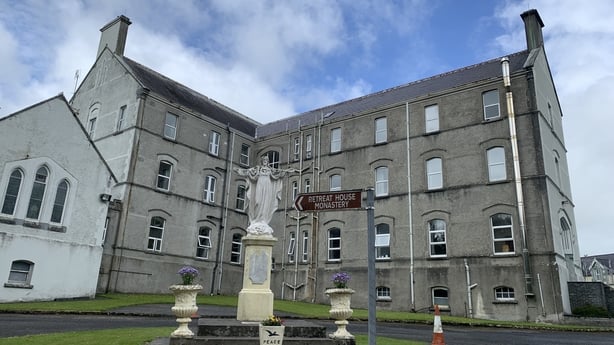 Pointing to an adjoining graveyard, where over 100 priests are buried, Fr Baragry says that leaves "a real ongoing connection, which means Esker will always be a part of our story".
For those who are worshipping at the Novena, that sense of a lasting connection is shared. Many spoke of how their parents and grandparents had travelled to the site over the decades and about the enduring place it had in their own lives.
And amid their sadness at the ending of several eras, there was near uniformity regarding what brought the faithful back, year after year.
Loughrea native, Seán Fox, summed it up for many others leaving Esker amid heavy showers today.
"For some strange reason, anyone coming here will find peace and hope," he said.
"It's like entering another world, for a while you can get away from all the problems and all the troubles that surround us."