The evolution of Pope Francis on women: Some movement, but more needed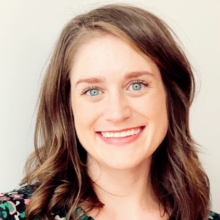 Kate McElwee is the executive director of the Women's Ordination Conference, a grassroots-driven movement that promotes activism, dialogue and prayerful witness to call for women's ordination and gender equity in the Roman Catholic Church. She is married to NCR news editor Joshua McElwee.
Article from NCR Online – link to full article:
https://www.ncronline.org/opinion/guest-voices/evolution-pope-francis-women-some-movement-more-needed
Pope Francis is a synodal pope. It may have taken the church 10 years to recognize that, but his papacy has been a constellation of synods leading the church both into and out of darkness. Synods, by their nature, are hierarchy-driven, they're murky in terms of "progress," and you guessed it, they're messy, and leave a lot of people unsatisfied. Perhaps these are also trademarks of Francis' papacy.
But within that murkiness is a very human evolution. Francis is a man who has changed his mind. Call it dialogue, encounter, accompaniment or whatever buzzword you like; Francis has modeled leadership that listens. While not the fireworks of change that many pray for, nor the revolution that women need, it is movement. Particularly after decades of spiritual stagnation and silencing endured under previous papacies, Francis is equally on the journey he calls the church to embark on through synodality.
There are so many hot takes about Francis and women, and you've probably read most of them. My not-so-hot take is that he is human, he listens and is seemingly open to change. When it comes to the broad topic of women, many "Francis Catholics" are able to accept his so-called "blind spot," because in other ways he models the Vatican II values they long to see. For others, it is not merely a weakness but a misogynistic betrayal of the Gospel that deprives the church, causes great spiritual harm and furthers the oppression of women globally.
So with that balance, I propose looking at Francis' movement (or lack thereof) in terms of management, ministry and Marian metaphor to shine some light on this journey we are on…
See link to full article above.